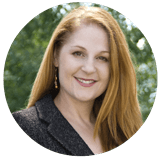 Heather Legge
Coach and Founder, Envision Success Inc
Hi, I'm Heather ["leg"] and my mission is helping leaders kick a$$ in business and create their unique, powerful, positive legacy. I'm all about #MotivatingMoxie every day through various platforms.  I'm a recovering perfectionist, driven to succeed and learning how to chillax. I also like to have fun; my personal motto is "Woo-Hoo!"
I've been honored to help hundreds of clients experience measurable RESULTS in many areas, and a handful of core passion areas have filtered to the top since 2006. I am thrilled to be building my legacy helping amazing clients I respect learn to:
practice better FOCUS -Be more effective!
overcome PERFECTIONISM & control freak issues -Learn to let go and be happy!
improve keystone HABITS and personal boundaries - Work hard less+ be renewed by life and leisure!
lead others & communicate for positive INFLUENCE -Empower others; achieve more together!
act with MOXIE -Finally feel worthy of what one truly wants, and boldly create it!
leave an intentional LEGACY -Unveil one's calling and make a powerful, positive, difference!
I work most often with women and men running a business who have achieved some milestones, but they want MORE. It's simply not enough. (Hell yeah!) They are asking "What's Next?"
These tend to be driven, talented, caring owners who want to make a bigger difference. Others are inspired by their success, but sometimes they feel: stuck to the business with no vacation in sight, exhausted juggling life and work, frustrated by not having the right people in the right roles, or beat-up by their own inner perfectionist or control freak. They want to get out of their own way, and let their teams do great things.
Some thoughts on my passion for helping these leaders step into their full power in business:
Ready to learn to let go, get outta your own way, and "have it all" in life and business?
Why did I choose coaching to make a difference? Because it
works

!

Executive Coaching is an efficient, high-impact process that helps high-performing people in leadership roles improve results in ways that are sustained over time.

-Center for Executive Coaching
---
​
​
My content on the #LeadWithMoxie show is curated for women business owners and other leaders running an organization, who are successful but want MORE. They want to get out of their own way, let their teams do great things, and leave a kick-ass legacy.
---
A bit more...
Heather is internationally certified to get clients results through professional coaching (from three separate organizations), has a master's degree in business administration, is a licensed affiliate of multiple world-class resources that help clients have an impact on business, and she proudly conforms to the ICF Professional Coach Code of Ethics.
After almost 20 years in business in multiple industries, Heather was ready to make a bigger impact. Envision Success was founded in 2006 so that she could execute fully on her passion to help women kick ass in business! As a professional coach, clients consider her a trusted advisor. While she prefers an objective, friendly and supportive approach, she adapts her style to client needs, and uses world-renowned coaching methods, tools and other materials proven to accelerate clients' progress toward desired goals. 
Heather has also been featured for a variety of speaking engagements, team building, and specialty events.  Request Heather for your event or learn more.
Some thoughts & tips from Heather:
---
Heather A. Legge is a certified Executive, Business, and Success Coach based in Omaha, NE and the Founder of Envision Success Inc.  Connect with her above, or find her elsewhere online.